About CCF
Founded in 1962, The China Computer Federation (CCF) is a non-governmental academic society in China computer science and its related fields. CCF has 12 working committees, 35 technical committees, and 13 varieties of publications. It has more than 40,000 members. CCF is now a sister society association partner of IEEE CS and a strategy partner of ACM.
About CNCC
China National Computer Congress (CNCC), the annual flagship meeting of China Computer Federation, is the largest and the highest standard event held in the field of computer science that brings together and promotes interaction among the academic, technical and industrial circles. Established in 2003, it has been successfully held 15 times in a different city each year. More than 7,000 people attended CNCC in 2018. The format of the event includes reports from invited guests of the general assembly, a conference forum, a technical forum, special activities, and exhibitions. The speakers include winners of the A.M. Turing Award, academicians from CAS and ACEA, top scholars from home and abroad, and well-known entrepreneurs. A few awards are announced during the conference, including the CCF Wang Xuan Award, the CCF Science and Technology Award, the CCF Overseas Outstanding Contribution Award, and the CCF-IEEECS Young Scientist Award. Annually, CNCC sponsors more than 200 teachers and students to participate in the event.
CNCC2019 will be held at the Suzhou Jinji Lake International Convention Center on October 17-19. The theme of the conference will be "AI+: Leading the Development of Society." With the unique geographical location, the city's convenient transportation network, the rich and colorful events that are being organized, the diverse range of activity venues, and the charm of the South, this year's congress is sure to attract many people both in and out of the industry. So far, more than 8,000 people are expected to participate.
Conference Venue
Suzhou Jinji Lake International Convention Centre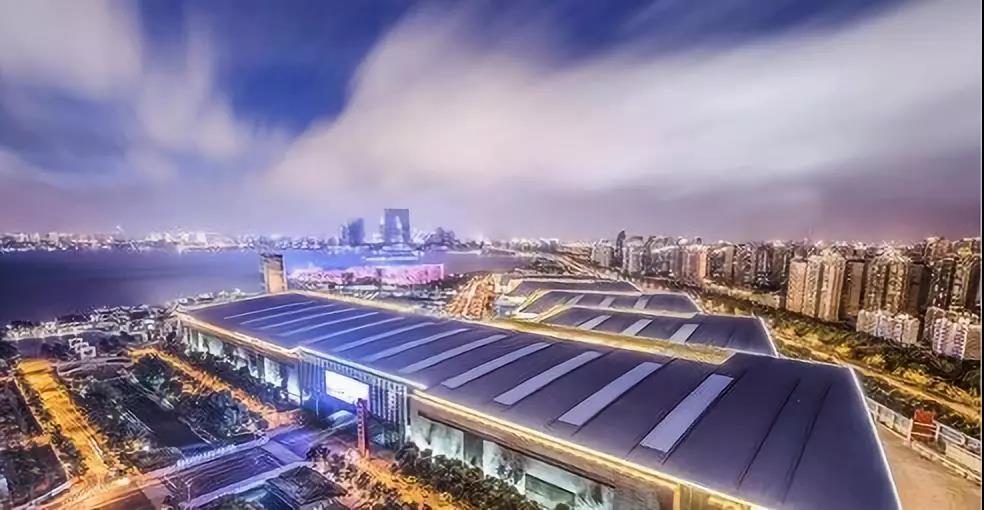 Website: http://en.suzhouexpo.com/index.html#section-1
Address: 688 E. Suzhou Avenue, Suzhou industrial Park, Suzhou, Jiangsu Province, China
Tel: +86 (512) 6289 9600
Email: meeting@necse.cn
Transport Information
FromHongqiao/Pudong International Airport to Conference Venue: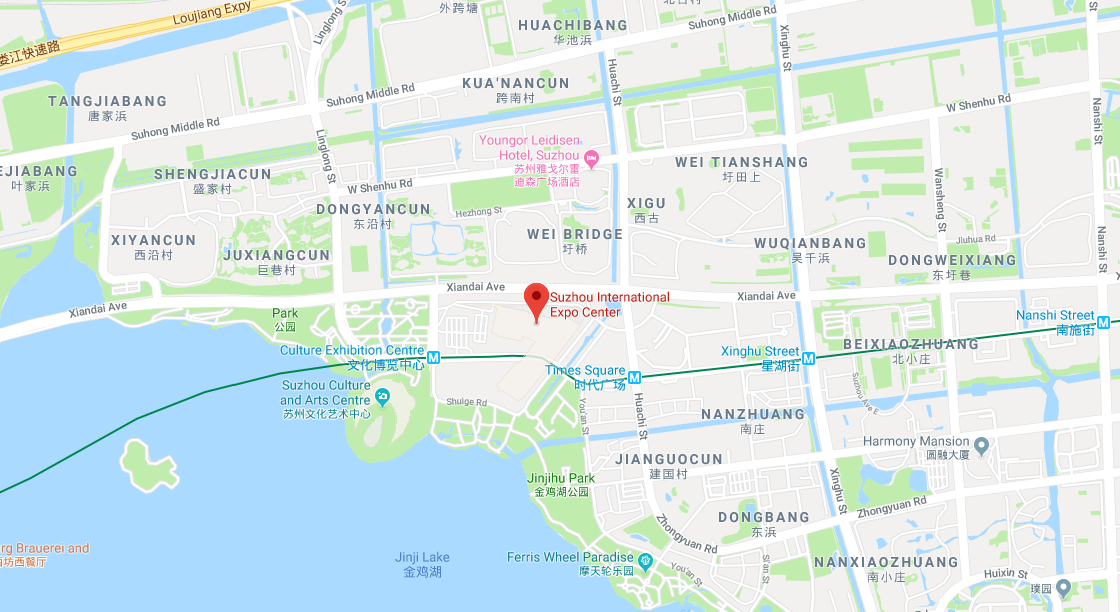 20-minute high-speed rail between Suzhou to Shanghai
There are six airports around the city as well as an airport shuttle bus departs every 40 minutes.
| | | |
| --- | --- | --- |
| Airport | Distance | Duration |
| Hongqiao Airport | 88 km | 1h |
| Pudong Airport | 133 km | 2h |
Visas
All overseas participants, except Chinese citizens, need a Chinese Visa to travel to China. Any questions regarding visa application can be directed to the Chinese Visa Application Service Center on the website http://www.visaforchina.org.
If any question, please contact us: cncc@ccf.org.cn